Ultimate Winter Coffee Holder Mittens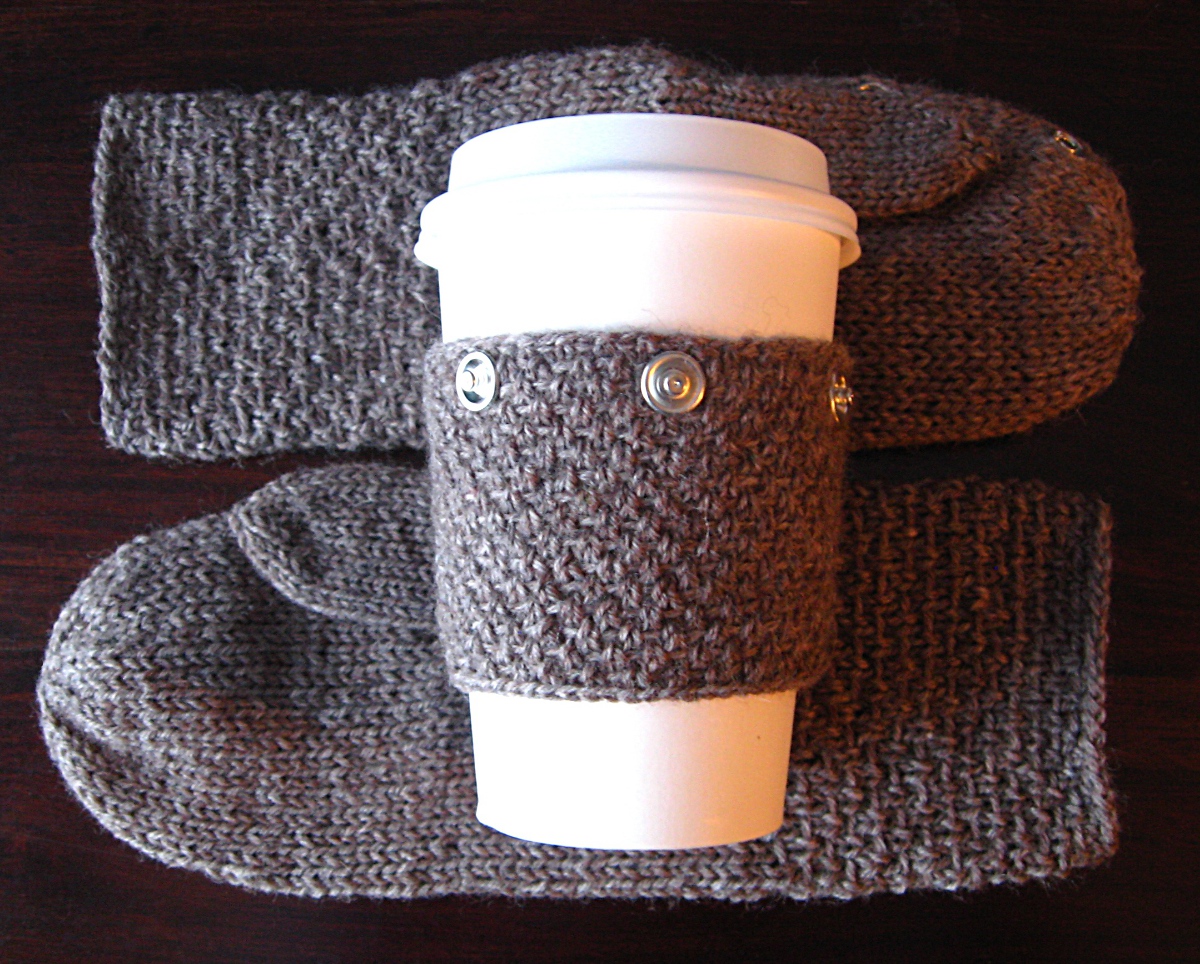 Ultimate Winter Coffee Holder Mittens
It's winter. You're cold. You need a coffee, but you forgot your reusable coffee cup sleeve at home. Won't you be looking smart when you remember you have your own built-in coffee sleeve stowed away around your wrist? With a flourish and a snap, that coffee cup sleeve is now securely anchored to your mitten to even further protect that precious beverage. This pattern is for the klutzy, it's for the environmentally conscious, and it's for the fashionable. Knit yourself up a pair today, or knit some for that special pal of yours.

Measurements: Cup sleeve fits regular takeaway coffee cup. Mitten pattern is one size. As you knit, you can vary the length of the mitten to accommodate different hand sizes. To make a smaller mitten, entire pattern can be knit with 2.75 mm needles instead of changing to the larger 3.5 needles for the mitten portion.

Gauge: 14 sts x 16 rows per 2".

Materials: 1 to 1-1/4 balls of Paton's Kroy Socks (superfine/1 -- 50g/152m). Used here: Flax. (If you tend to knit loosely or are knitting mittens for a longer hand, one ball may not be quite enough.)

Other Materials Required: 4 small snaps, plus thread and needle to attach if required.

Needle Size: 4 double-pointed 3.5 mm needles & 4 double-pointed 2.75 mm needles.