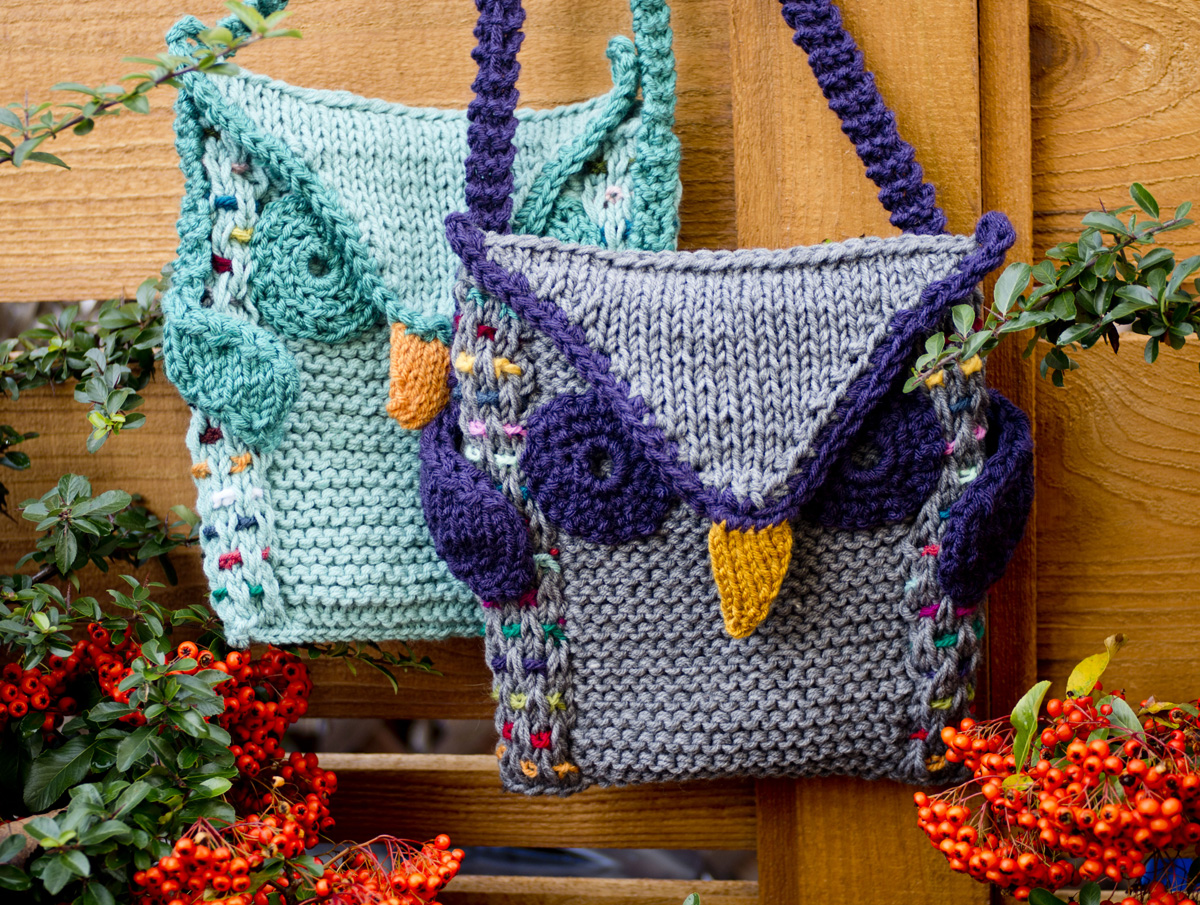 Wise Owl Book Bag
A sturdy bag for the young and the young at heart. In addition to basic knitting and purling, skills required to make this bag: slipping stitches, increases and decreases, some accent crocheting (if desired), and a bit of sewing. This is a great project for using up extra bits of yarn and only requires about 300 metres of the main colour.
Size: 10" wide x 12" tall.

Materials: 300 m of worseted weight yarn in main colour, plus small amounts in adidtional colours for break, eyes, wings/strap, and accent colours in the owl body.

Hook/Needle Size: 6.5 mm needles and 5.5 mm crochet hook.